When it comes to their desires, most individuals are up and honest. Websites that have a lot of moving parts could deter many potential visitors. It takes their attention away from what brought them to that website in the first place. Because of this, a one-page website template is essential. It's common for websites to have several pages, and many use this fact. In this article, we have a list of the ten best one page HTML website templates below.
On the other hand, other websites can function just well with a single page. Readers may quickly find their way around because of the site's simplicity and ease of use. Having a one-page website is the most primary advantage. Visitors don't have to wade through several pages or click on links that take them to different locations to locate what they're looking for. Quickly, visitors can take action. If you're a marketer who needs to establish a new website for your business or corporation, having a one-page website is ideal.
DNA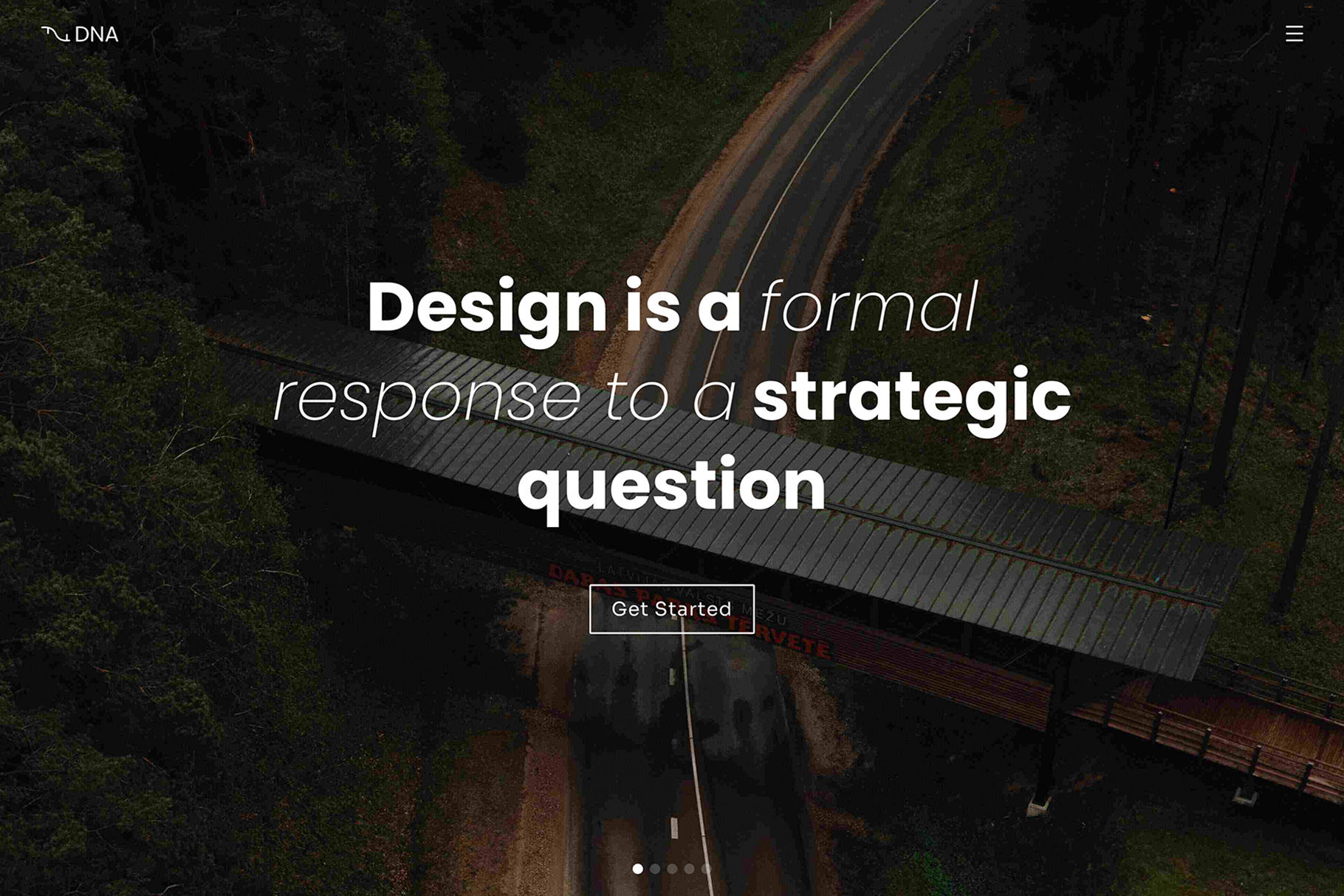 DNA is a free single page website template. It is a multi-purpose template with a modern, trendy and, responsive design.
Features:
Content Focused
Cross Browser Compatible
Google Fonts
HTML5 and CSS3
Modern Typography
No Framework
SEO Friendly
Trendy Design
Well Structured Code
W3C Valid
Ayro Business
Ayro Business is a Bootstrap HTML corporate, enterprise, and agency template built on the Ayro UI components. Designed for businesses and agencies, this template has a stunning look. Many vital sections and aspects, such as hero area, service, about page, portfolio and price information, and testimonials and blog posts, are included in Ayro Business. You can easily construct a comprehensive business website with Ayro Business.
If you purchase Ayro UI, you'll get this template for free. As a bonus, you can also download the template separately from the Ayro UI. A comprehensive corporate, startup, and business website template is what you'll find here. I think this is the best option for you.
Kora SaaS App Website Bootstrap HTML Template
Create stunning and effective online presentations for web apps with Kora, a SaaS app site Bootstrap HTML template. Light style Kora has a gradient backdrop with an orange call to action buttons in a contrasting oranges colour scheme. The contemporary style enhances the content and helps you build a strong presence online for your web application. HTML/CSS coding abilities and expertise in image editing are required to customize this template. A form is an inert object that has to be activated by the user.
Orbit
Orbit is a powerful free one-page website template that can help you reach new heights. To give oneself the most delicate possible online presence, you'll want to make use of the numerous fantastic options available on this excellent & impressive site canvas. Keep in mind that no matter what business you work in, Orbit can quickly adapt to your needs. In the free version, you have complete control over how the tool looks and functions.
Full-screen banner with parallax effect, portfolio filter, sticky navbar and resume section are just some of the features of Orbit. Client testimonials/references are also included. Thanks to its clean and simplistic design, using Orbit, scrolling through your material will always be a pleasurable time.
Me Template
If you want a simple, professional online presence, a free One-Page HTML template called "Me" is what you're looking for. An extensive background image, a logo, a biography, and social media icons are all included. The CC3.0 licence for the Me template requires linking back to One Page Love. Basic HTML expertise is needed to set up this template on your server.
KnightOne
KnightOne is a Bootstrap-based business website template. This is an excellent option when creating multi-purpose websites such as corporate business sites, marketing agencies, mobile app startups, and startup landing pages. There are various features and ready-made portions included in the design. Promote your goods and services with KnightOne. Using the Bootstrap framework, KnightOne was developed. As a result, it may be used on any smart device because it's completely responsive.
Dazzle
Using Dazzle, you may showcase your software and mobile apps modern and stylish way. This template was built with css3 and html5 code that is easy to edit. If you're using a tablet or a smartphone, you'll be able to view it in high-definition on any screen resolution or display. Make your software and mobile apps shine with this eye-catching design template.
Freelancer
Flat style, one-page Bootstrap portfolio theme Freelancer is ideal for freelancers or any other one-page website.
Customizable and ready-to-publish portfolio theme
The fixed navigation bar turns into a dynamic menu when the user scrolls.
Customizable SASS files are given for ease of use.
An essential portfolio grid with hover effects
Full-screen, responsive modal windows for displaying project information
Font Awesome icons are used to create dividers unique to each page.
The contact form can send messages by editing a simple PHP file.
Freebie: "Boxify"
This is for those looking for a modern free HTML5/CSS3 website template with a polished look and smooth animations! Intricately designed and enriched with smooth effects, the Boxify HTML5/CSS3 template is an eye-catching design solution. However, it may be utilized for a wide range of different projects, including portfolios and startup websites.
RatherApp
We understand how vital it is to select a website design precisely suited to your company's needs. Your website will serve as a marketing tool, a digital business card, and a channel for customer interaction. Finally, we've got a treat for you that you'll be delighted to hear about. Furthermore, we're willing to give it away for nothing. RatherApp is an ideal template for any design firm. It's visually appealing, well-organized, and compact. Your consumers will be able to find what they need quickly and easily thanks to the simple navigation and concise presentation of all the information they need. Using RatherApp's services, projects, and team information may be easily shared with others.
Leroy
Using the Bootstrap framework, Leroy is a one-page responsive HTML template. The design is appropriate for catering companies, events, and restaurants, but it can be readily adapted for any other purpose. '
Features
Google Fonts
One Page Template
Working Contact Form
Gallery & Lightbox
Bootstrap 3.2.0
Parallax Intro
Restaurant Menu
Font Awesome Icons
Conclusion
We hope you liked our article and found it informative. However, one-page website themes might help describe yourself or your organization on a single page… Everybody wants to make their website seem reasonable and summarise all of their content on a single page at the moment because it's all the rage. They're cheap, and they'll save you a lot of time by skipping the mockup and the initial coding stages altogether.