Adding a slight animation to a website can transform it into something spectacular. You may generate animations in various methods, one of which is by adding a typing effect to your text. CSS text animations are simple to build and may do wonders for your website's appearance. The following are typing text animations, along with their source code.
A basic understanding of CSS is all that is require to use these animations. You can visit this site to learn how to create a typewriter effect step by step. To begin, some simple typing motions generated entirely using CSS are demonstrated, which can help give your text and website a more elegant appearance. Some of the best CSS Text Animations are listed below.
Coffee Shop CSS Text Animation
This CSS text animation was created as a loading page for a coffee shop. When a viewer opens this website, this attractive text animation surely grabs the eye because of its trendy and eye-catching sleek design.
Happy New Year CSS Text Animation
Because of its simplicity and elegant design style, this new year text animation surely stands amongst the best animations. So, if you're creating an new year based website, this CSS loading animation is a trendy and good starting point.
Typing Effect with Blinking Cursor
This is a straightforward yet elegant typewriter effect build with CSS animation. It makes use of Source Code Pro as a font foundation to get the typewriter appearance. One of very few designs that look attractive even in the first look.
Glowing Text Animation
A well-executed glowing text animation or interaction is a simple method to elevate the appearance of a website. This hover animation example includes various glowing effects. These effects are use by designers and developers may customize to meet their own needs. It is an excellent option for you to enhance your website.
Montserrat Text Animation
Montserrat is a magnificent CSS text animation created by Claire Larsen to provide an eye-catching and gorgeous text effect for any online store owners. To elaborate, by using Text Animation: Montserrat, your text will look attractive and vibrant outlines. In addition, the text's contour is continuous in the shape of each letter.
Masking Path Animation
Sometimes, simplicity is best than anything. This is an example of one of the best CSS animations. A lighthearted approach is suitable for those possibly the best hero portions. A very simple and elegant CSS text animation.
Perspective Split Text Menu Animation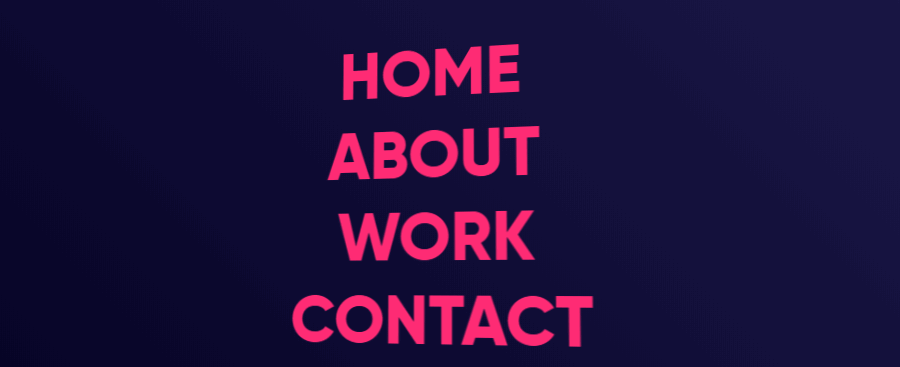 Engaging font animations can significantly improve site designs. So, if you want to incorporate font animations into your website design, this text menu animation is an excellent starting point. It cuts the text from between when you scroll towards the text.
Impossibly Tipsy
Impossibly Tipsy is a strong CSS text animation created by author James Mellers as a solution for any online store owners looking for a breathtaking text effect. This text animations looks very trendy and classy. This animation is an amazing thing to add to your website for a perfect look.
Astonishing Text Animation
(cool) text effect is a strong CSS text animation made by author Hakkam Abdullah to assist online business owners in highlighting their text with a spectacular text effect.
To elaborate, by utilizing the (fantastic) text effect, you can quickly put a GIF picture as the background of your text. This enables you to customize the text's backdrop to match the theme of your website. Additionally, more people will give attention to your message and will form a more favorable opinion of your website.
Animated Wave Clipped By Text
Animated wave-cut by text is a powerful CSS text animation designed by web-tiki for any online business owners because it can capture visitors' attention to their text using a spectacular text effect. To elaborate, you can add a slight wave to your text by utilizing an Animated wave clipped by text.
Conclusion
CSS text animations provide visual appeal to a website and improve the user experience. We hope these top interesting CSS animation examples inspire you to create a fantastic animation website. These CSS text animations will surely give your content and website a fun and unique touch.